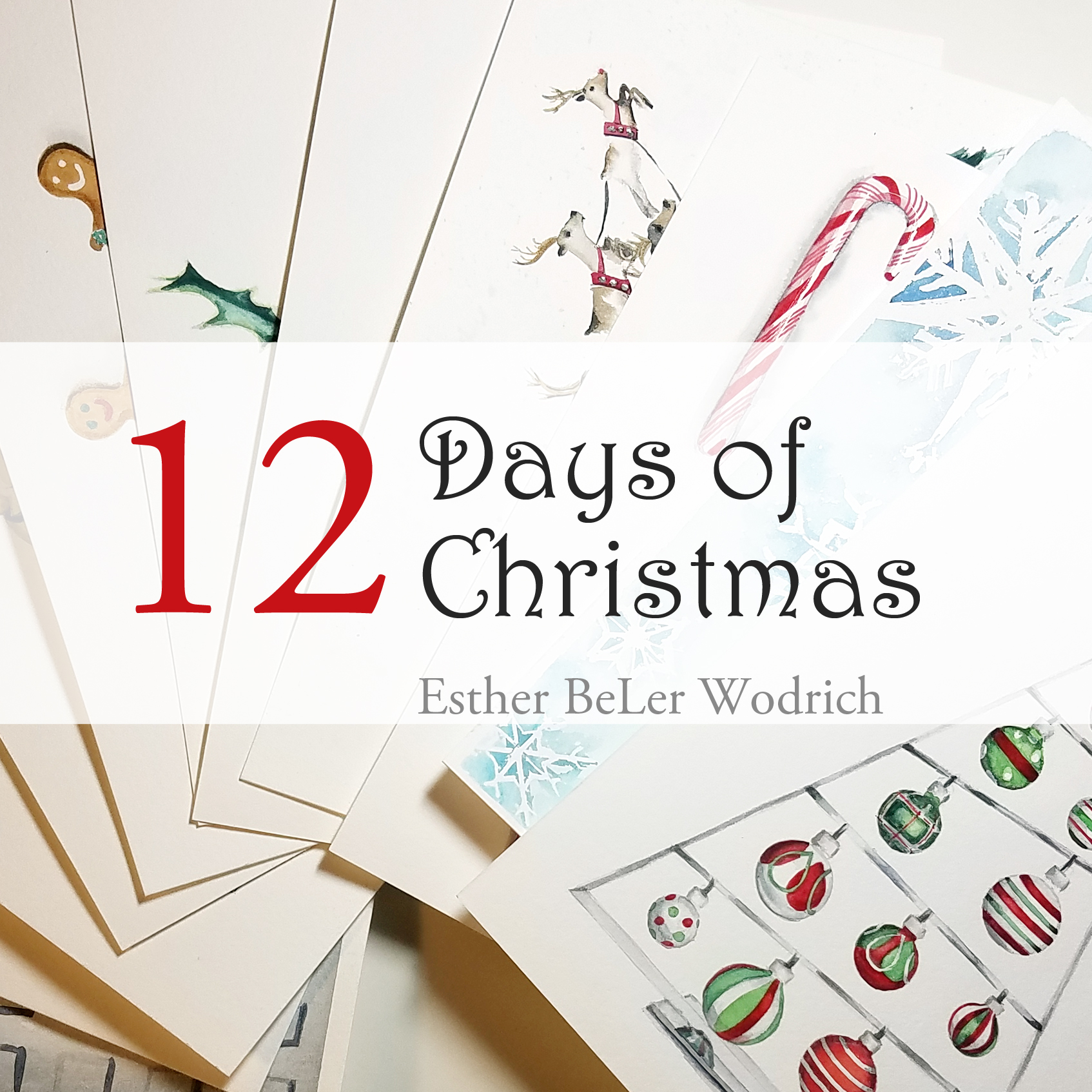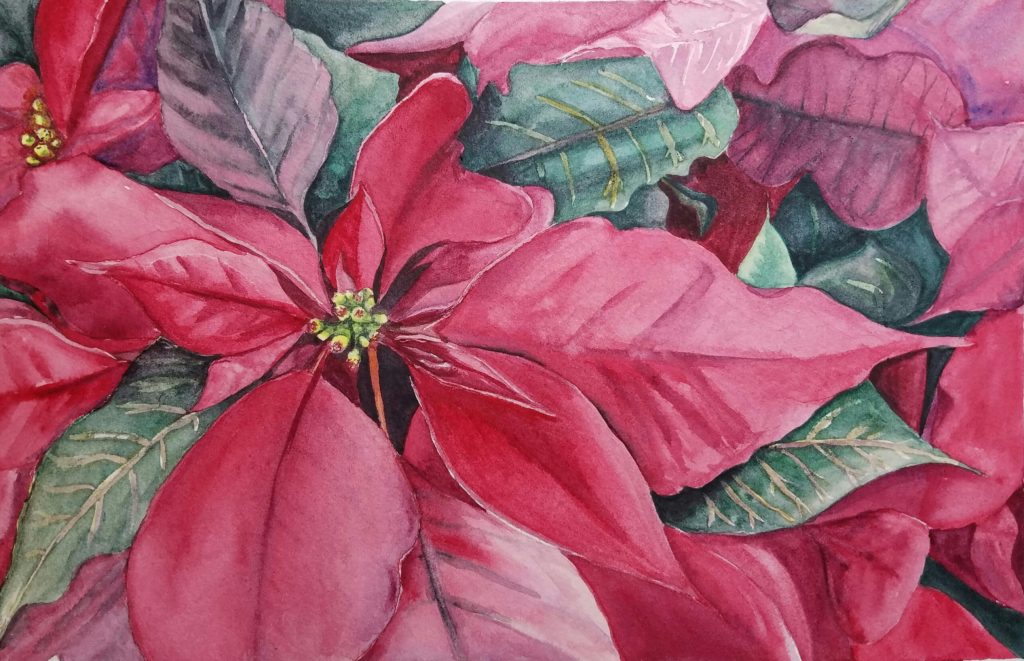 It's been a month since I've posted but that doesn't mean I haven't been busy – weren't we all during the holidays! Among other things, I was happily engaged in a fun watercolor series of the 12 Days of Christmas.  Sing along!
On the 12th day of Christmas, my true love gave to me…
12 Shiny Ornaments
11 Falling Snowflakes
10 Candy Canes
9 Flying Reindeer
8 Colorful Lights
7 Holly Leaves 
6 Gingerbread People 
**5 Goooldeeenn Bows**
4 Hanging Stockings
3 Santa Hats
2 Christmas Wreaths
And a Holy Savior's Birth!
Enjoy the slideshow below. Stay tuned – Christmas Cards for sale in Fall 2017! 
Or click on the images below to see them in full size.