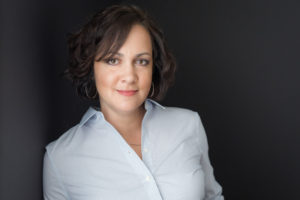 Esther BeLer Wodrich (American, b. 1975) is best known for transforming watercolor into intricately detailed architecture artworks, bold botanicals and creative portraits.  
Esther received her BFA from the School of the Art Institute of Chicago, however is self-taught in watercolor. She attributes her experience in graphic design to her love of order and white space. Esther struggled to find her path after college and created only a few artworks after starting a family in 2004. A cancer diagnosis following the birth of her fourth child in 2011 played a pivotal role in reviving her passion and dedication for creating art. Esther's artworks are regularly found in exhibitions around the valley, and include selection as one of DTPHX Banner artworks. 
Esther prefers to start an artwork with a clean desk, an audiobook playing and a hot cup of coffee, but with 4 kids she will take what she can get.