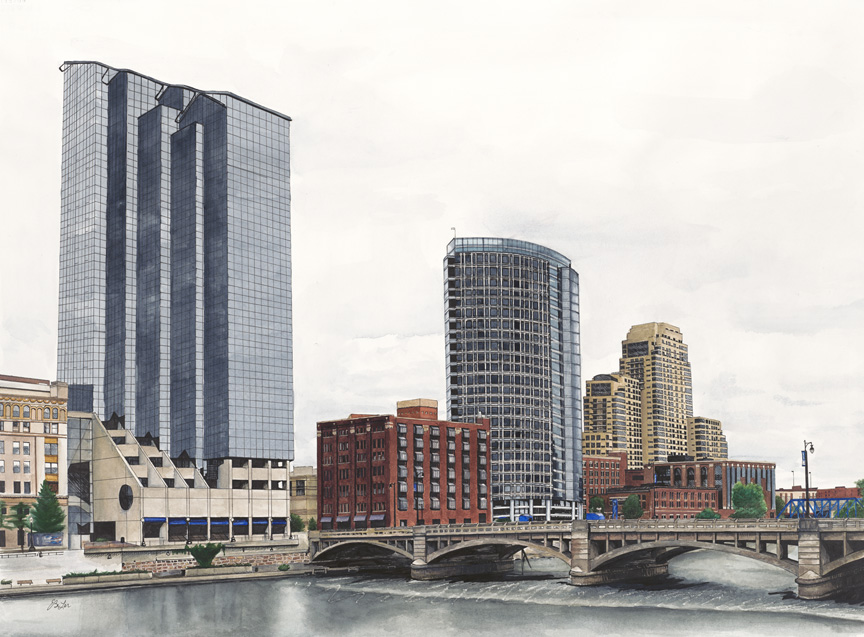 ArtPrize 7 opens September 23rd!
I'm pleased to once again be hosted at West Coast Coffee for ArtPrize 7 in 2015. If you're in the Grand Rapids area, please stop by to visit, pick up a Giclée print of the artwork and vote for the painting with code 61217. Enjoy this timelapse of daily progress in "Visiting ArtPrize 2013", or click here to see the completed work.
*The original pencil drawings were nearly too light to see, so with a little help from Photoshop you can see the pencil drawing portion in the first part of the timelapse.
"Visiting ArtPrize 2013″ – a 24″x30" painting in watercolor, pen and ink of downtown Grand Rapids from my visit to my first ArtPrize in 2013.
ArtPrize Entries:

Golden Gate Bridge, ArtPrize 5