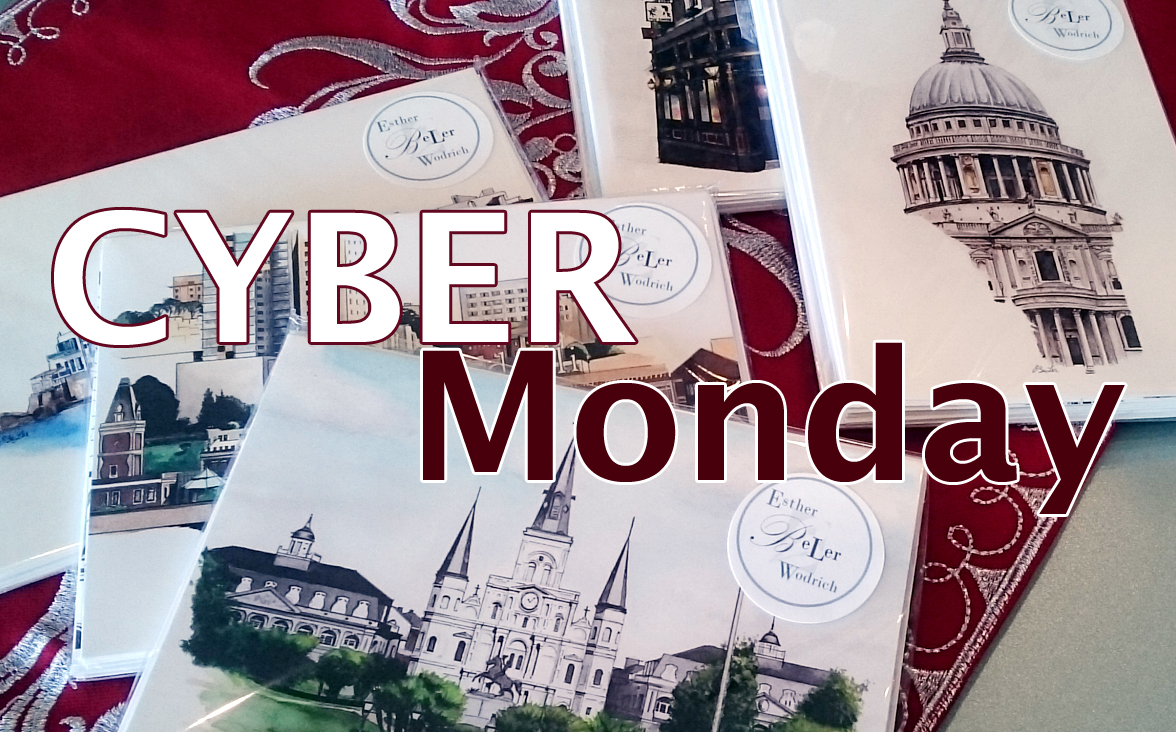 Here I am, knee deep amidst my Christmas decorations and somehow it always seems to catch me by surprise. Not just Christmas but the shopping, planning, gift giving. I'm not alone, am I?!
CYBER MONDAY is upon us!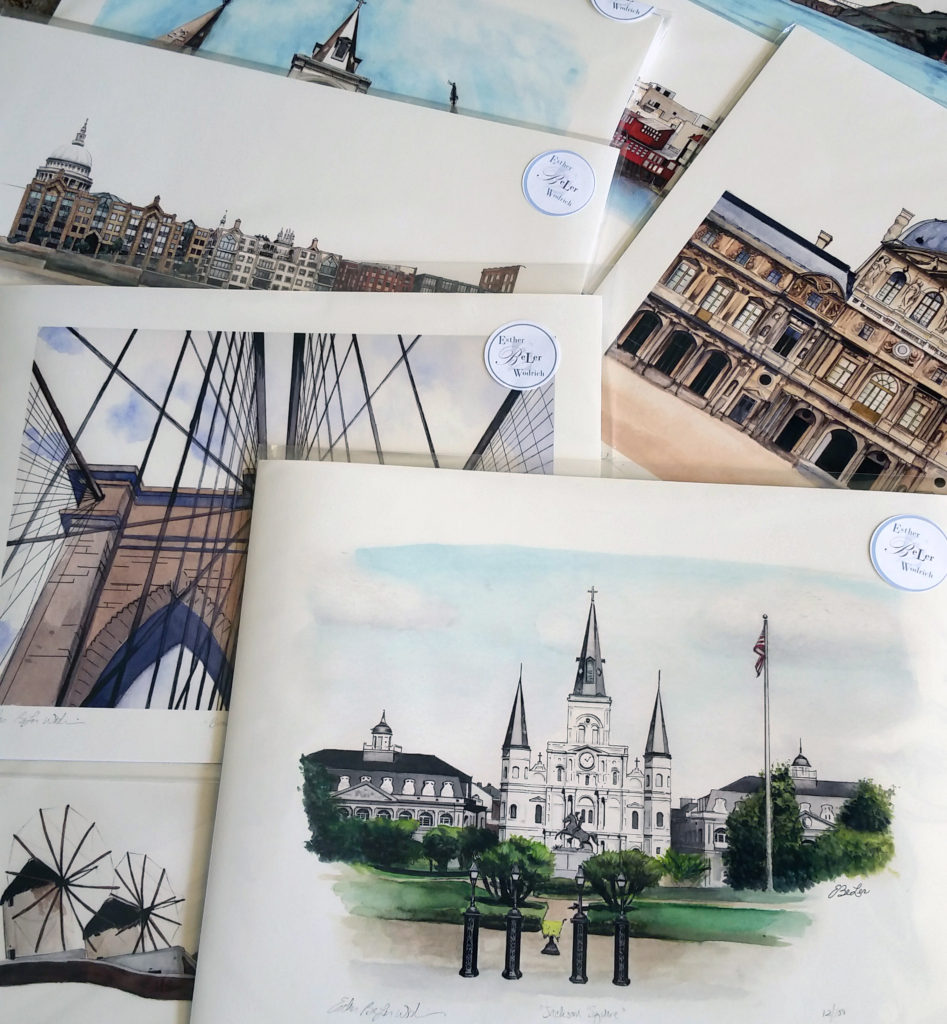 I recently launched my brand new etsy store, EBeLerFineArt, and in the spirit of holiday giving am pleased to offer TWO  giveaways.
Purchase a print or original from https://www.etsy.com/shop/EBeLerFineArt from November 27 and December 2 and you'll receive a 4 card set of note cards with your order. *
And if you spread the word you'll be entered in a drawing for a free set of note cards. To enter, share this post AND tag me in your social media of choice and you'll be entered to win a set of 6  5″x7″ premium folded note cards with pictures from the architecture series.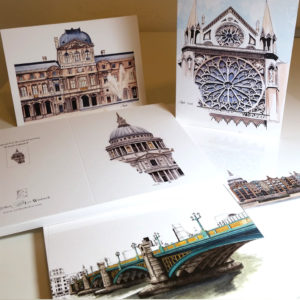 Don't forget to "favorite" EBeLerFineArt etsy store and be among the first to see new works for sale.
*Don't wait too long! Some prints are created upon purchase and may take 7-14 days for processing and delivery.