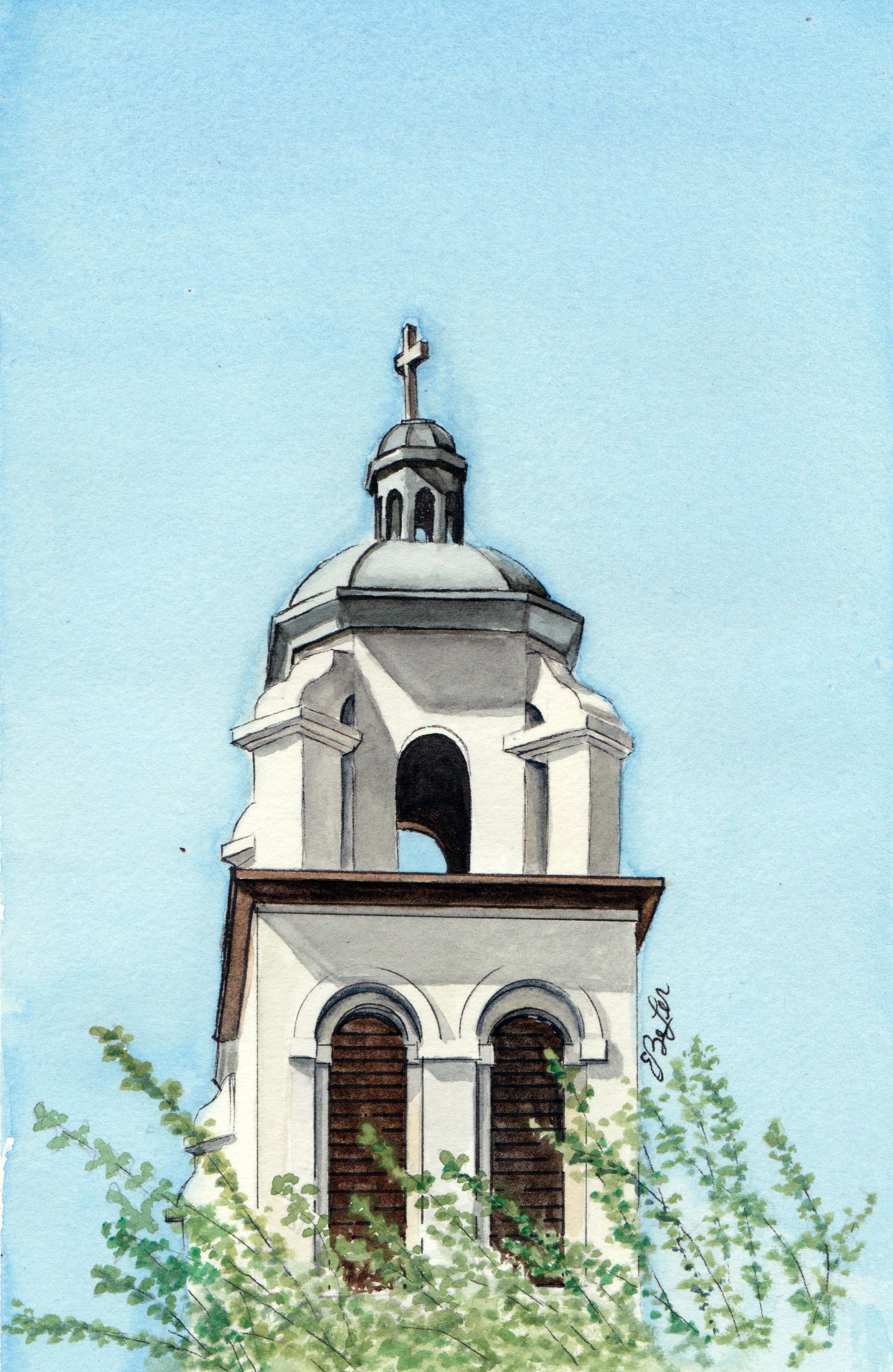 Here's the latest from my adventures architecture-spotting in downtown Phoenix:
St Mary's Basilica is located in downtown Phoenix on Monroe and 3rd Street. It's formal name is The Church of the Immaculate Conception of the Blessed Virgin Mary. The church has a rich history, dating back to 1880 where it began as an adobe building with a steeple pitched, shingled roof. The church, as it's recognized today, was built starting with a basement church in 1903 and then the Mission Revival style it's recognized by now was built in 1913. It is the oldest Catholic church in Phoenix and second oldest church overall, with First Presbyterian Church being the oldest. (See more at http://saintmarysbasilica.org/basilica-history/).
This relatively small work has just the right amount of detail and color.  I love the way the shadows are cast on this tower of St Mary's Basilica, where the nearly white building is offset by our bright blue Arizona skies.
---
Originals and prints from the Architecture Series can be purchased at https://www.etsy.com/shop/EBeLerFineArt.  Don't see something you'd like? Send me a message. It just might be available!
Custom architecture artworks make thoughtful and beautiful gifts. Give your wife the gift of a painting of the church you were married in. Have a home portrait in pen and ink completed as a house warming gift. Spoil yourself with an artwork from your favorite vacation spot! Contact me for details.